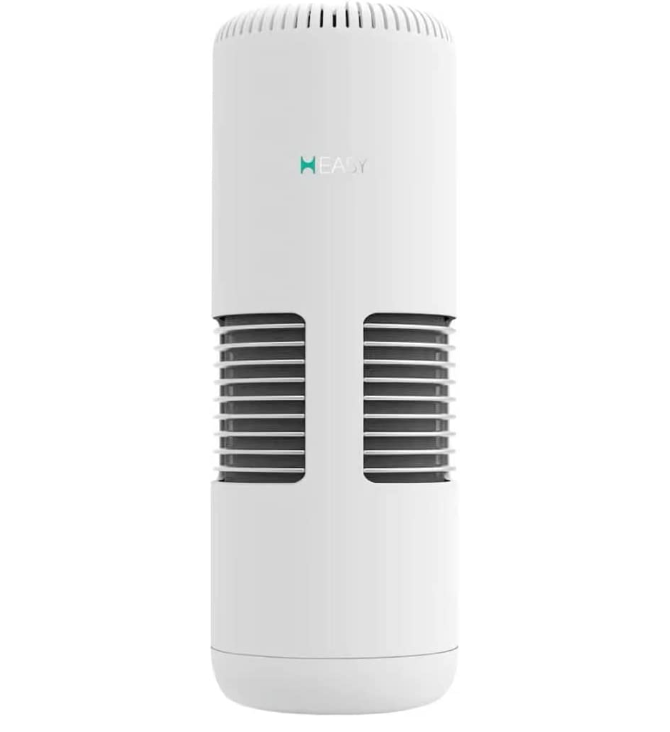 【Medical Grade Sanitizing and Purifying】BOREAS Heasy Series air purifier, 360° all-round sterilization and deodorization, physical+chemical double degradation. Covering area is 54~162ft², CADR 1236ft³/h and refresh the air 3 times/hour. Suitable for car,room, kitchen,office, etc.
【Unique Disinfection Tech】Innovative chlorine factor disinfecting technology releases millions of ClO₂ molecules per second, quickly destroys bacteria & viruses and inhibiting their synthesis. The disinfection rate is up to 99.92%.
【Formaldehyde Removal】The ClO₂ molecules can oxygenolysis formaldehyde and benzene compounds, the removal rate it up to 96.8%.
【Odor Degration】Solve the problem from the source of the odor(NH3, CH35H, H2S etc.), effectively degrade the smell such as smoke, ferment, rancid at the rate of up to 92.5%.
【PM2.5 Filtration】True HEPA+Activated Carbon filter will captures allergens and pollutants particles (PM2.5) down to 0.1, quickly and effectively purifys the air through multi-level filtration.
【Replacement Filters】B0B4WMZCX1.It's recommended to replace it every 3~6 months according to the actual use and cleaning situation.