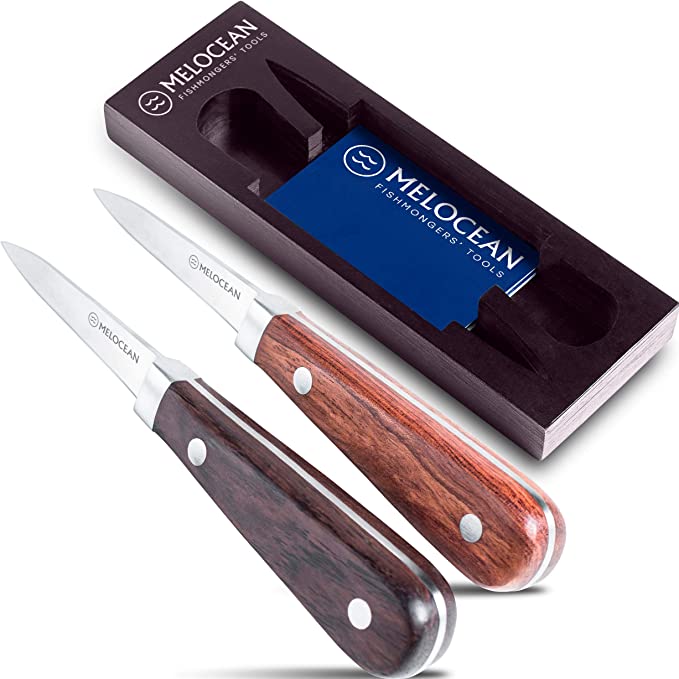 Strong & sturdy solid steel blades. Forged from the top quality 3cr13 stainless steel & professionally sharpened, our oyster knife shucker easily & effectively open any type of seafood shell. Strength you can trust.
Ergonomic all wood knife handles. Carved from solid wood & polished to prevent slipping, each 6.3 inch full-tang clam knife shucker fits firmly in hand to deliver a high level of comfort & to ensure a safe shucking experience.
Bonus oyster opener guide & ebook. Every order includes a comprehensive oyster shucking knife brochure & PDF book. Follow the instructions in the printed brochure & use the book to learn all about oysters.
Present boxed oyster shucking set. Prettily packed in a wooden box, the oyster shucking tools make a fine present idea during the holidays, birthdays, parties.
Lifetime warranty on oyster shucking kit. We proudly back this oyster shucker knife with a lifetime warranty. Place your order with confidence.