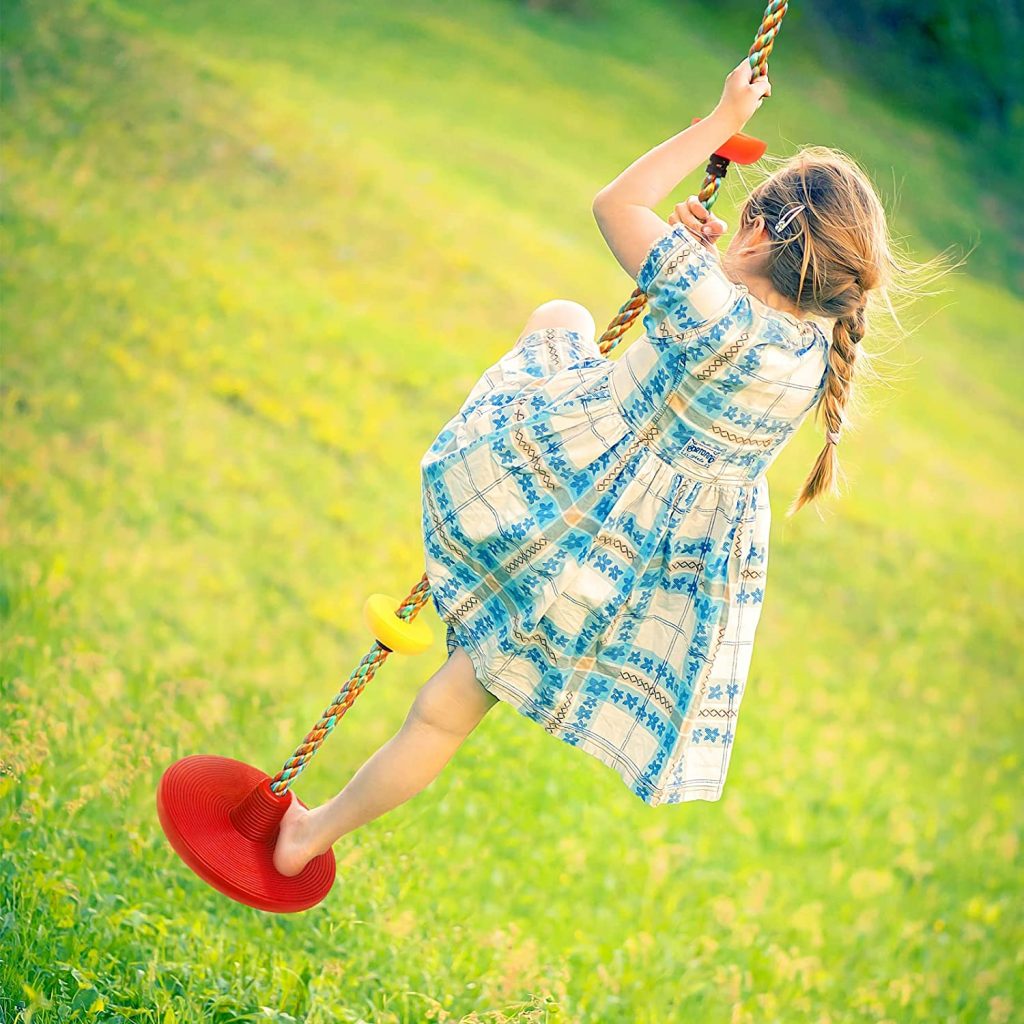 【6.4FT CLIMBING ROPE WITH MAX LOAD 220 LBS】- Is 220 lbs the weight of a refrigerator? No, it's the load of our rope swing! This 6.4ft-long disc swing can support weight up to 220 lbs, making it perfect for kids to play safely as well as for adults to recapture childhood.
【EVERY DETAIL IS MADE FOR KID'S SAFETY】- Ultra Thick Twisted Climbing Rope is comfortable for kids to climb on without chafing their little hands. Textured Footholds provide secure footing and reduce risks of slip while your little monkey mounts up and down.
【3 FUN WAYS TO PLAY】- Way 1- Sit on the disc to enjoy safest swinging. Way 2- Stand on the disc and swing back and forth. ( Recommended for big kids) Way 3- Climb up and down via footholds ( Adult supervision is required).
【INSTALLATION WITHIN 3 MINUTES】- 1. Fasten the carabiner to the top ring of the rope. 2. Throw the strap over a sturdy branch. 3. Attach the carabiner to the D ring of the strap. Attach this rope swing to any swing set, a strong tree branch, play set or jungle gym.
【IT'S NOT A SWING, IT'S KID'S JOY WING】- The happiest thing in the world for parents is not how much fortune you've made, but the moment kids giggle while swinging in the air and you are happy to see they are happy! Our tree swing can't lead you to the former, but can realize the later.