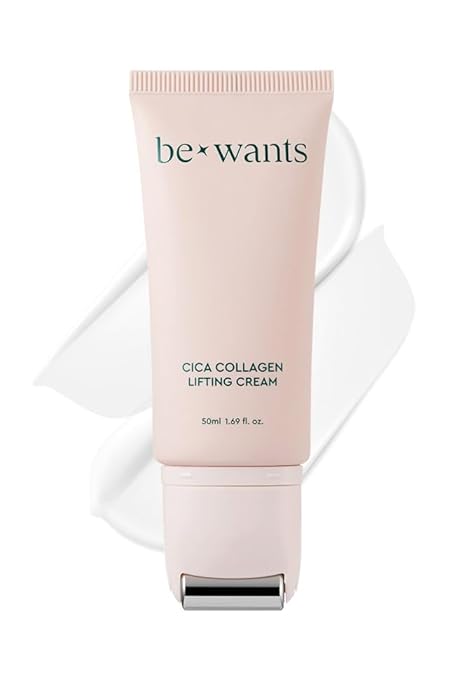 ✔️ Vegan Collagen for Youthful Skin: Our Cica Collagen Lifting Cream features vegan collagen, a powerful ingredient that helps maintain and enhance skin's youthful appearance, making it ideal for women in their 20s who want to start their skincare journey early.
✔️One-Minute Lifting: Experience the convenience of our one-minute lifting cream that effortlessly lifts and firms the skin, promoting a more youthful and resilient complexion. It's a perfect addition to your busy skincare routine.
✔️ Triple Hyaluronic Acid and Collagen Boosters: Formulated with a triple hyaluronic acid complex and collagen boosters, our cream provides intense moisturization and helps improve skin's elasticity, allowing you to maintain a youthful glow and minimize the signs of aging.
✔️ Slow-Aging Focus: Our brand embraces the "slow-aging" philosophy, emphasizing the importance of early skincare care in your 20s. Our Cica Collagen Lifting Cream is specially designed to support women in their 20s on their journey to maintaining youthful and radiant skin.
✔️ Nourish and Soothe: Infused with Reishi mushroom extract, our cream not only helps lift and firm the skin but also nourishes and soothes, reducing puffiness and promoting a well-defined V-line, ensuring your skin feels refreshed and revitalized.